Black Handbag
Black handbag with a metal closure and a removable chain. It has an efect like used artificial leather.Measures: 26.5 x 13 cm
Price: £16.70 from CRAZYINLOVE UK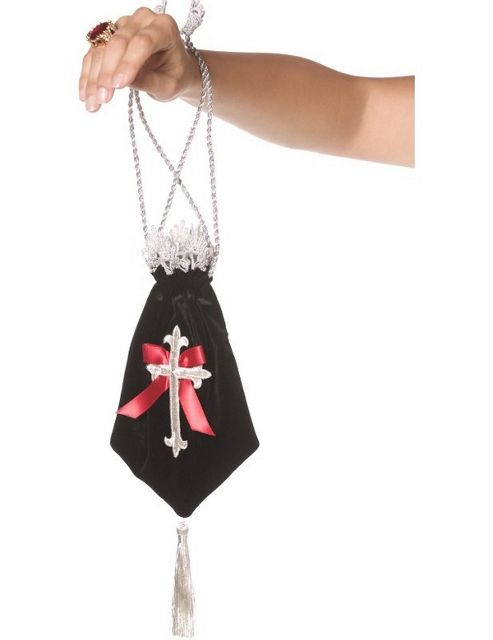 Black Gothic Handbag with a silver cross on the front, a red ribbon bow and a silver tassel. The bag has a silver rope strap.
---
Handbag striped white and black. An ultra practical bag multipoches. Adjustable handle. Pocket. Studded with small bag and handcuffs decoration. 40 x 25.5 x 12.5 cm.
---
Black and red bag made of artificial leather with black studs on the straps and at the below part of the bag. Outside it is black and inside and at the borders of the sewing it is red.Measures: 33 x 37 cm
---
---
Online Shopping Price Comparison UK © StarNIC 2016 - 2023 All rights reserved.

Designated trademarks brands Logos and certain artworks used
on StarNIC.net are the property of their respective owners.